Cameroonian-born French striker David Ngog didn't play for a senior team at international level before he retired. David Ngog retired from football last year after 14 years as a professional footballer. While he was still at the peak of his powers, the former Bolton Wanderers, Swansea City and Liverpool player was approached by the Indomitable Lions of Cameroon but David Ngog was not sold on the idea of playing for the former African champions. David Ngog would have loved to play for the French national team at senior level but he never got a chance to show his quality for Les Blues. There were too many talented players in his front for him to get an invitation to the national team.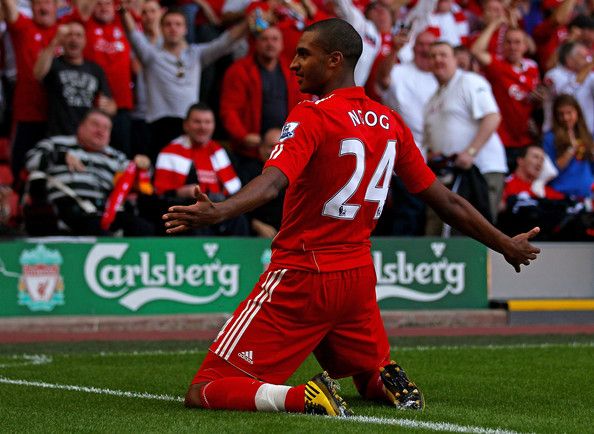 David Ngog played for many French teams at youth level but he was snubbed for the senior team. He played for France u16, u17, u18, u19 and u21 teams. Ngog was the most profilic while he was in the France u16 team. He scored 11 goals in 13 French u16 games. His involvement with the various French youth teams didn't stop Cameroon from approaching him to play for the country. His father is a native of Cameroon. David Ngog was approached to play for Cameroon in November 2009 and the player confirmed it as he asked for time to make a decision.
Ex-Liverpool and Paris Saint Germain (PSG) striker David Ngog received an approach from Cameroon again as the country was preparing for the 2010 FIFA World Cup tournament in South Africa, which is the first FIFA World Cup tournament on the African soil. In the end, David Ngog was left out of the preliminary squad for the tournament and the subsequent 23-man squad for the four-year tournament. When asked about the omission of David Ngog, then coach of Cameroon Paul Le Guen said the player wanted a starting berth though this was denied by the player.