David Ngog believes a reunion with Owen Coyle may be a catalyst to regain the dazzling promise that took him to Liverpool and PSG. French striker Coyle spent £4 million in Bolton, seven years ago has falsified the five figure-worn weekly wages for a crack in the Scotland Premier League. But the 28-year-old insists he will bring Ross County the same heating ambition, he was holding when he was a young man who arrived in England's top flight.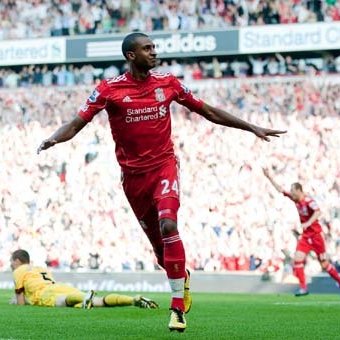 Considering the huge wages he has commanded earlier, it is unthinkable that Country could have landed Ngog if it was not harmful during an 18-month game with the Greek super league side Panionios. Earlier in the unhappy movement, Ngog hit ten goals in 33 starts with the French top flight page Stade de Reims. He had completed a six-year stint in English football with a short period in Swansea City.
After signing an agreement with bottom-of-the-table County until the end of the season, Ngog said: "The coach here was, of course, a big part of my decision.
I've been here for a few days and from what I've seen on the club and the facilities and having met my fellow mates,
it's a good project." He added. "It's a good feeling I have and it's a good opportunity for me to play. At Panionios in Greece, I had a knee injury for a few months. It's just about getting back step by step and
helping the team to
reach their goal."
"I have always been ambitious and it does not change. If my fitness is good, I have many good years ahead of me." Ngog is eager to repay Coyle's faith as soon as possible, and despite lack of match training, does not exclude Motherwell's involvement. He said: "I'm awaiting international clearance and it's up to the manager. I'll train and see what's going on."