Former Liverpool striker David Ngog has joined Hungarian side Honved on a two-year deal. The player was previously playing in Scotland with Ross County. He said that this is a great opportunity for him to revive his career and that he wants to make the most out of it.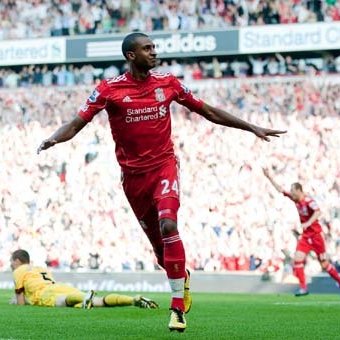 David Ngog who played for Paris Saint Germain as well before joining Liverpool said that it has been a difficult period of his career as he has been struggling with injuries. He said that he is now feeling better and that he wants to revive his career.
The player who is currently 29 years old said that he is at a stage of his career where he needs to play games regularly. He believes that he will be having this opportunity in Hungary with Honved.
He said that he still follows the Premier League whenever he has some time and that he is excited with the current Liverpool side. He believes that they have a good chance of clinching the title and that this will be a great thing for the fans. David Ngog said that the Liverpool fans are one of the most passionate fans in the world and that they deserve to win the Premier League.
However, he admitted that the team should learn to be more consistent. He said that in the past Liverpool has failed to mount a serious challenge for the title as they have been dropping some easy points and that it is important that they change this attitude.
David Ngog said that Manchester City is a team that will not drop points easily and that Liverpool will have to do the same if they want to win the title. He said that the direct confrontation between these two teams will be really exciting to watch.